Re-Experiencing Waves | UUendy Lau, 2018
Residency Report | UUendy Lau, August 2018
About my project:
I was born and raised in Hong Kong, one of the most famous coastal cities in Asia. The hectic lifestyle in the city has shaped a luxury image for the ocean that was more related to recreational activities and water sports during holidays. Having my first time to be in Ballina (and also Australia), I have developed a different view on the water environment. I was deeply intrigued by the calmness and impact of the sea. I found the waves exceptionally healing and empowering.
While working on the art project, I sat by the water, observed and listened to the motion of the current. I read the colour, paid attention to the shapes and wondered the resonance. I was moved by the harmony of the city created by the river. To most people in Ballina, the water contributes to their manner of life. This demonstrates a tremendous contrast to my hometown which is filled up by skyscrapers, noise and discontentment. I had once been disconnected with water but I seemed to have found the attachment back in Ballina. The coexistence between humans and water appears to be an endless subject to be continuously reviewed and appreciated. The apparently ceaseless waves thus act as a reminder of continuous balance, strength and energy from nature. In my project, I questioned the dissimilar impressions on water from various perspectives and explored the curiosity of the neighbourhood, the heritage and the culture through diverse art experiences. Residing in an unfamiliar district, I took the opportunity to re-experience and re-connect one of the most beautiful and inspiring natural phenomena - waves.
As a selected artist of the residency program, I organised several collaborative workshops for the community to co-examine the (future) status of the water and the surrounding environment in Ballina through exploring different art mediums, including illustration, clay-sculpture and collage making. All the art deliverables from the activities became interesting resources that helped construct my installation exhibition at the end of my residency. As a communal co-creation, I wanted to extend the value and impact of the project to everyday life in the neighbourhood. I then decided to restyle part of the dismantled exhibits into giveaway souvenirs as a present for the residents.
Re-Experiencing Waves Exhibition - Environment Futures (Solo Show)
Date: 28 - 30 September 2018
Venue: Ignite Studios @ NRCG, Ballina NSW
Artist: UUendy Lau
Medium: Interactive Installation, Kinetic Installation, Collage
Size: 8 x 8 x 4 (H) m
Material: Fabric, Clay, Found threads, Motors, Wire, Guidebooks, Canvas, Used plastic packaging
Workshops: "Workshop 1 - Between Waves"; "Workshop 2 - Making Waves"; "Workshop 3 - Beneath Waves"
About my Experience:
I enjoyed very much my time in Ballina. People in the neighbourhood were really kind and friendly. I have made awesome friends and received the best hospitality ever. It was a wonderful and memorable experience for me to have stayed in this loving and warm-hearted community. People took pride in living and settling in the town and they were very committed to flourishing (or simply maintaining) the borough from various aspects including art and nature. When I was at an exhibition opening at the Gallery, I met visitors of various backgrounds, generations and interests. It was more like a big family gathering and a relaxing night to sharing (art) news with others. I was moved by the support and energy of people towards their town and the neighbourhood. Ballina might be less "exciting" than other areas nearby but I found it more genuine and empowering.
The city is pretty quiet in a good way that the calmness and slow living stimulated more reflective thoughts that questioned my existing practice and life philosophy. I was impressed by the mentality of the residents which really cared about the quality and the value of life as well as genuinely appreciated nature and the community. I have met some friends who told me the reason of moving here from big cities like Sydney or Melbourne was just because they wanted to get closer to the water and nature. This touched my heart because it would be a terribly tough decision in Hong Kong going through thousands of considerations and debates to justify such determination. This reminded me to follow my truly heart and stand for what I really want and need for my life, rather than what the society told us. The way people lived with nature and water and considered those as part of their life was also thought-provoking.
During my residency, I spent much time relating the encounters to my art practice. It was a valuable opportunity for me to have met and talked to different creative people, ranging from professional practitioners and art teachers to those were new to art and just started as an alternative activity. They all shared distinctive and interesting views on art and design. Some of them saw art with a price that they even asked for a quotation of my installation (and I was surprised at first because my artworks were meant to be a communal exhibition for all public instead of a personal collection); while some participants from my workshops expressed to me that they regarded it as a meditating and healing process to overcome certain challenges in their life. I respect and treasure all the dialogues, opinions and encounters in my project developed in Ballina and I am sure these will become an important part in my art/ life adventure.
This program is supported by the NSW Government through Create NSW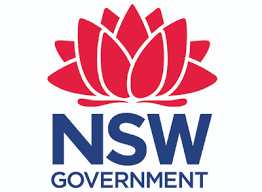 Workshop 1, Between Waves | UUendy Lau, August 2018

Workshop 2, Making Waves | UUendy Lau, August 2018

Workshop 3, Beneath Waves | UUendy Lau, August 2018